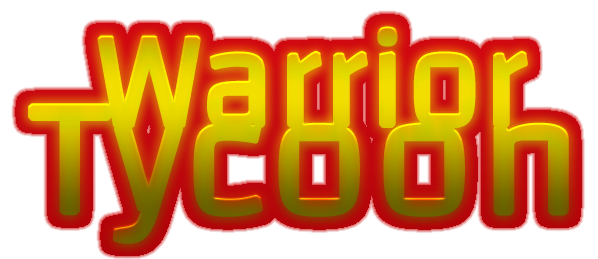 Warrior Tycoon
Please leave a Comment or Rating for the Game
Warrior Tycoon
Warrior Tycoon is a text and image-based tycoon game where you train warriors and send them on missions to earn gold and find items and resources. Master your training and craftsmanship and train the most powerful warriors in the land.
Manual and Information:

How to Play:
Choose a name for your warrior academy and an emblem.
Train warriors on the training grounds and send them on adventures to earn money for your warrior academy.
Money earned can be invested in new warriors, mastery training, crafts, resource collection and more.
Loans can be taken out in the Kingdom Treasury, for which the player pays monthly interest until the loan is repaid.
Annually, the Warrior Academy must pay taxes to the Kingdom.
On Year Five the Hell Counter activates and you need to take on Quests to keep the Kingdom Safe.
Choose retired Warrior and take on Quests.
Enter Fullscreen before Start Game
Credits:
The Game uses various Icons from https://game-icons.net/