Aircraft Sketch Shooter
Aircraft Sketch Shooter Now Available
---
We finally Launched Aircraft Sketch Shooter on Steam
You can Buy your Keys now on Itchio and on Steam of your own Preference.
Aircraft Sketch Shooter
Gameplay
Choose Your Aircraft
The Player can Choose between different Aircrafts to play with.

Unique Boss Fights and Airfields
Encounter Unique Boss Fights in 15 Different Airfields and Challenges.

Endless Level
In an Procedural Endless Generated Level you can Test your Limits and go for the biggest Highscores.

Variation
More then 40 Different Aircraft Designs
Power Ups To Bosst your Aircraft and Score
Power Downs will threaten you but Increase your Score
Difficulty Adjustments to make the Game Harder for Higher Scores
Choose your Unique Graphic Style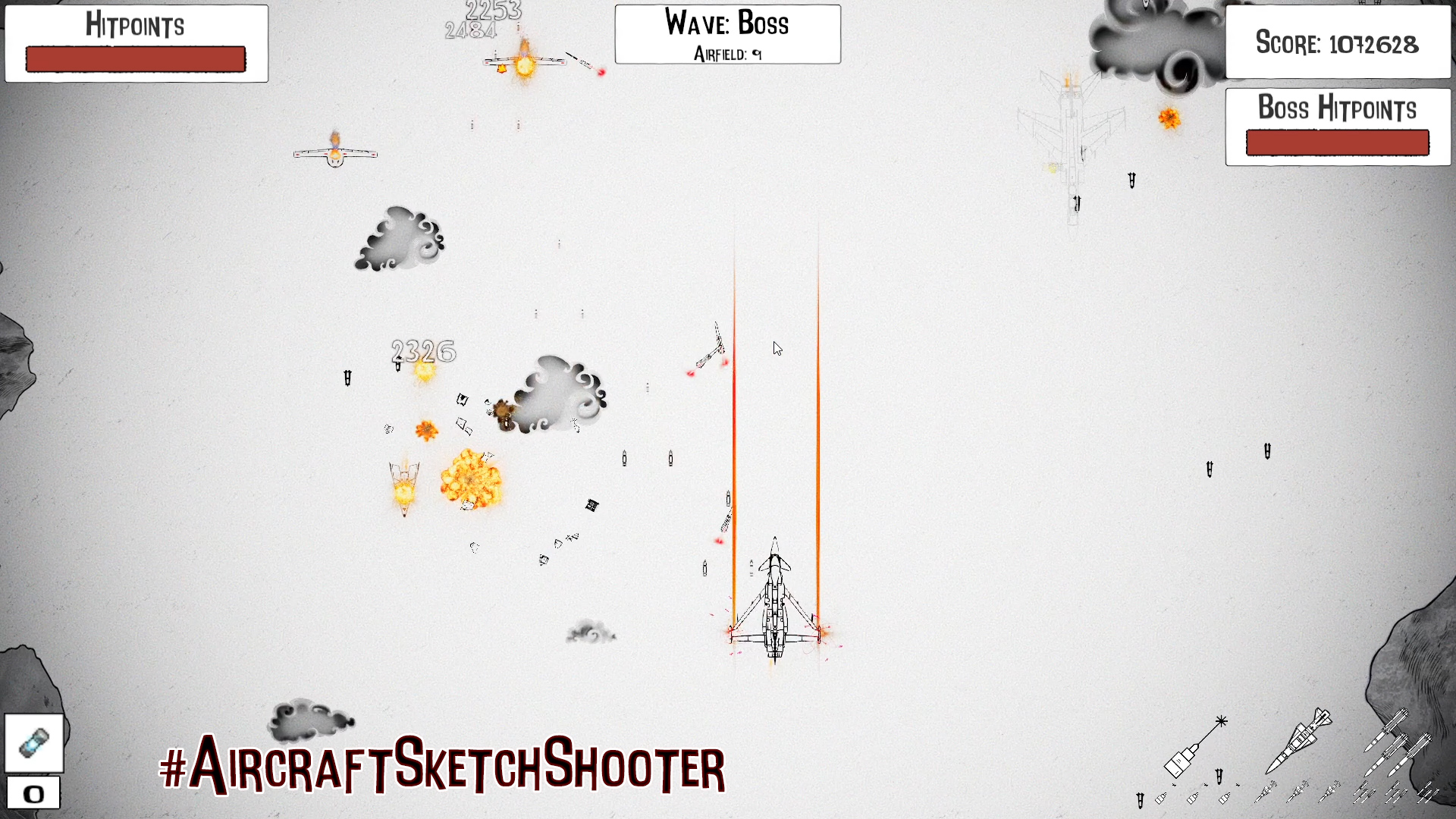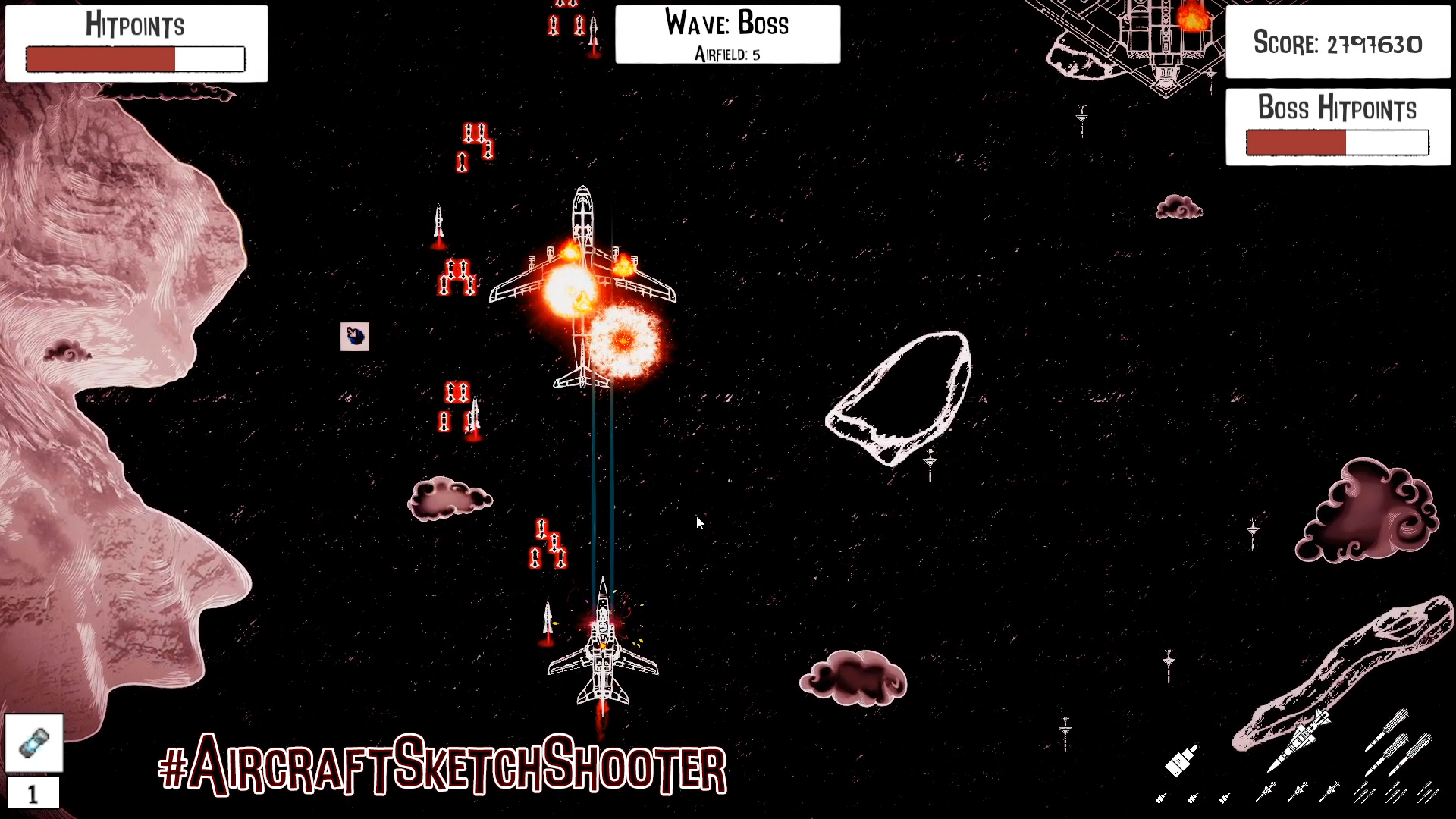 Highscores
Online Leaderboards
Online Leaderboards are available In-Game and on our Website
Aircraft Sketch Shooter - Live Scoreboard

Local Statistics and Highscore List
Local Highscore List and Statistics to keep Track of your Score

Achievements & Secrets
Unlock More then 30 Achievements and different Secrets in Game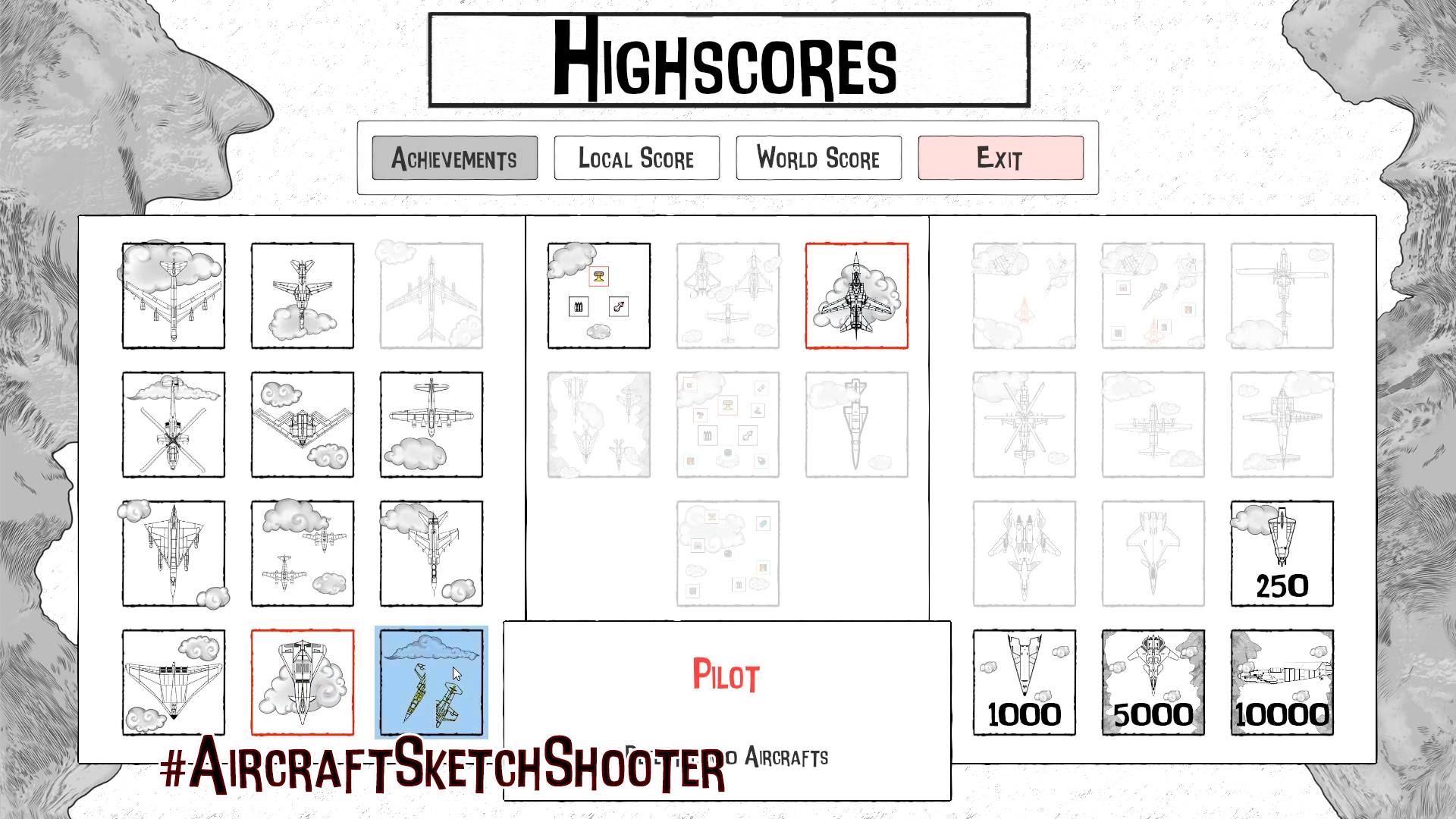 Aircraft Sketch Shooter is an Ink Style Arcade Game. All Graphics are Handdrawn.
Get Aircraft Sketch Shooter